China currently has three major defects in the auto parts industry
Building a strong automobile country cannot be separated from the foundation of auto parts. During the "two sessions", representatives of government departments and a number of auto companies have made suggestions to promote the development of China's auto parts industry.
At present, there are many problems in China's auto parts industry that cannot support China's ranking as a global auto powerhouse. The National Information Center pointed out in a report that there are currently three major shortcomings in China's auto parts industry: First, the scale of the company is still relatively small, 80% of companies above designated size have a sales revenue of less than 100 million yuan; Second, the products are mainly processed by machinery. Mainly, the added value of products needs to be improved; Third, the level and quality of technological innovation need to be enhanced. About 80% of domestic automotive technology patents are mainly applied to utility models, and there are fewer patent applications for inventions. Although most high-tech products have already achieved localized production, core technologies are basically in the hands of foreign parties.
Raising the level of research and development of components and mergers and reorganizations are seen as two major ways to remedy the defects. During the "two sessions", major parts and components companies called on the government to increase support for the parts and components industry. Representatives of the "two sessions" and Li Dakai, chairman and general manager of Shaanxi Fast Automotive Transmission Group, proposed to increase investment in advanced parts and components companies. Wan Guanqiu, chairman of Wanxiang Group's Board of Directors, suggested that "support investment in R&D of new energy products in terms of financing and taxation. We should increase import discount interest support, reduce the investment cost of key equipment for enterprises, and support the development of high, refined, and sharp products. "
At the same time as the endogenous development, auto parts companies have already acquired full vehicle companies to acquire overseas assets in one step. Shandong Weichai Group publicly admitted that it had already bid for overseas core auto parts assets. According to Chen Wenkai, president of Gasgoo.com, "Auto parts companies will also enter the era of mergers and reorganizations. From the domestic situation, once the domestic automobile companies set off mergers and reorganizations, the pattern of the auto parts industry will undergo significant changes."
The government authorities also pay special attention to the merger and reorganization of the auto parts industry. The "Automotive Industry Adjustment and Revitalization Plan" mentioned that "supporting large-scale auto enterprise groups for mergers and reorganizations supports the expansion of scale in mergers and acquisitions by key auto parts enterprises." Since he has not heard specific refinements, Li Dakai said: "Needs further We will improve planning, introduce more specific support policies for parts and components companies, and clarify the supporting standards for the auto parts industry."
Wan Guanqiu, chairman of Wanxiang Group's Board of Directors, suggested that "policy supports the reorganization of parts and components companies, especially in the process of Chinese-funded enterprises acquiring foreign companies with strong technology, the state can grant anti-monopoly review immunity, ease the approval of foreign exchange control, and simplify the project. The approval and project change subjects are not easily protected from EIA approval and Other policy support."
Perhaps in the efforts of Chinese auto parts companies, the international financial crisis will become an opportunity for the development of the auto parts industry. In the future, a group of large-scale auto parts enterprises that support China as a powerful automobile company and have international competitiveness will be born.
As one of the earliest enterprises specializing in meat food processing machinery, Helper Group integrates research and development, production, sales and service in the modern management system. Our company has now set up scores of equipment used in the field of meat processing such as Frozen Meat Breaker series, meat block grinder series, Chopper And Mixer Series, saline injector series, tumbling machine series, smoke oven series, filling machine series, sausage linker series, clips tying machine series etc.We also provide Sausage Lines ,Vacuum Sausage Filler, Vacuum Stuffer .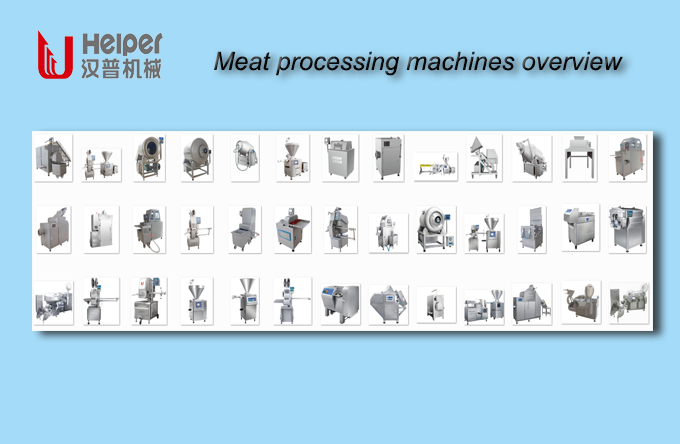 Sausage Separator Series,Chopper And Mixer Series,Clipping System Solutions,Sausage Lines,Vacuum Sausage Filler,Vacuum Stuffer
Shijiazhuang Helper Food Machinery Co., Ltd. , http://www.ihelpergroup.com