Daqing Petrochemical has successfully developed a three-stage cyclone separator for high-efficiency dust removal equipment
The ceramic-lined single-stage three-stage cyclone separator independently researched and developed by Daqing Petrochemical Company's Machinery Plant has passed the trial operation of the 2 million tons/year catalytic device of Guangzhou Petrochemical Company for more than one year. The dust concentration at the outlet of the separator is less than 40 mg/m3. , The measured pressure drop is less than 12 kPa, particle dust greater than 8 microns is basically separated clean, the various technical indicators have reached the international advanced level.
It is understood that domestic oil refining companies have more than 100 sets of catalytic cracking units, and more than 95% use flue gas turbines to recover energy. The three-stage cyclone separator is an important dust removal device for flue gas and energy recovery in petrochemical catalytic cracking units. Its role is to use the principle of centrifugal separation to enable high-speed dust-laden gas to rotate at high speed in the separator, and the dust is subjected to centrifugal force to the separator. The surrounding area is separated, so that the dust is gasified, thereby protecting the hood.
In recent years, the Daqing Petrochemical Company's machinery plant has increased its R&D efforts and built the most advanced fully automatic controlled cyclone separation test device. After nearly one hundred tests, it has developed a new type of dust-removing structure with high-wear-resistant ceramic liners. Rotary single pipe, and the first investment in the catalytic device of the Guangzhou Petrochemical Company. The equipment effectively solves the problem of blockage of dust and dirt in the operation of the original steel cyclone separator, improves the smoke gas treatment capacity by more than 1.5 times, and achieves the purpose of efficiently recovering the energy of the flue gas, prolonging the service life of the smoke machine and reducing the emission of harmful substances. .
At present, China's refinery catalytic cracking units generally use stainless steel lining three-stage cyclone separator, the new ceramic lining three-rotary single pipe wear resistance is about 10 times that of steel materials, the service life can be extended to more than 15 years, and has a replacement Convenient and save the remarkable features of steel, saving more than 100 million yuan in annual replacement costs. According to experts, this independent research and development technology is a major issue in the field of scientific research in energy conservation and environmental protection, and it has important application value in the refining and chemical industry.
IKIA children bike
Our children bike have beautiful decal and many colors printing , it is comfortable riding for child and the bike have strong quality to riding safety . And Welcome OEM and ODM to production.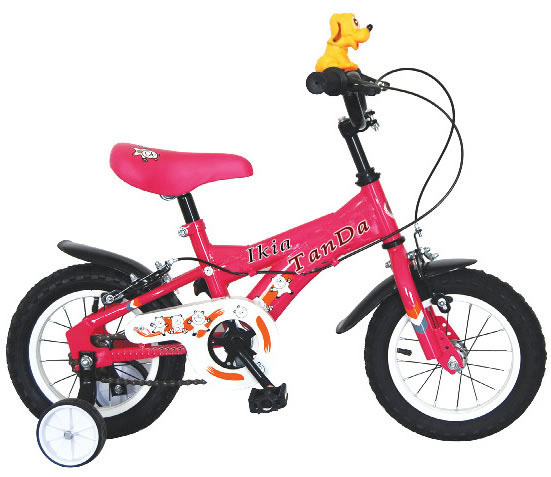 Packing:

SKD/CKD/complete

Quantity: 1 or 2 pieces/carton

Paper carton and strap

Additional information:

Shortest delivery time

OEM and ODM orders are welcome

ISO 9001 and CE certified

Various inspections are acceptable such as CIQ, SGS and BV

Owning right of Imp, Exp, export directly

Supplying any preferential certificate of origin (such as, Form A, Form E and Form F)

We always stick to lowest profits and longest cooperation

After service


1.If the package is broken because of the Express, you can complain with them.

2. Man-made damaged, buyers take full responsibility.

3.You may return most new, Unused items sold within 7 days after you received the goods for exchange or refund. Pls contact us before you return. Our service representitive will help you and Handle Returns and Refunds Gracefully as a part of our business.



Children Bicycle,Kids Bicycle,Colorful Children Bicycle,Children Bicycle With Basket
Hebei YIJIASHUN Trading Co.,Ltd , http://www.ikiabicycle.com