Gas flow meter test center passed acceptance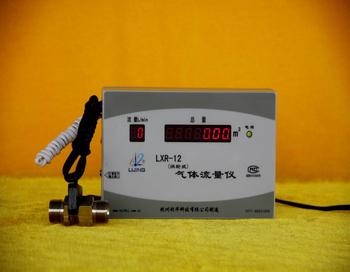 Recently, the National Quality Supervision and Inspection Center for Gas Flow Meters passed the on-site inspection and acceptance of the capacity building organized by the General Administration of Quality Supervision, Inspection and Quarantine.
Gao Zonghong, deputy director of Anhui Quality Supervision Bureau, requested at the site acceptance meeting that the Anhui Metrology Institute should build and make good use of the brand name of the National Quality Supervision and Inspection Center for Gas Flow Meters to further strengthen capacity building for the development of related industries in Anhui Province. Good service. During the inspection and acceptance process, the group of experts conducted technical training, team building, scientific research, operation, influence, and authority by holding meetings, visiting sites, consulting relevant materials, conducting blind test, conducting seminars, and assessing personnel on site. The local government supports six aspects, and in accordance with the assessment guidelines, it conducts acceptance inspections and assessments of the national gas flow instrument quality supervision and inspection center's capacity building.
The AQSIQ expert group unanimously believed that the center had a good experimental environment, perfect testing equipment, reasonable personnel structure, strong scientific research capabilities, and strong support from the local government. The completion of the center fills the gap in the inspection of domestic professional gas flow meter products. Establish a quality inspection system to serve the enterprise product quality inspection image, provide technical support for energy conservation and emission reduction, and promote the development of gas flow meter industry and regional economy; relying on professional advantages, the center actively develops relevant technical services for related industries, and its comprehensive ability has reached the domestic advanced level. Level. After assessment and evaluation, the expert group unanimously agreed that the National Quality Supervision and Inspection Center for Gas Flow Meters passed field acceptance with better results.
The on-site inspection and acceptance of the AQSIQ capacity building indicates that the preparation task for the National Gas Flow Meter Quality Supervision and Inspection Center has been basically completed. The inspection of related products will be officially launched and a national-level authoritative quality inspection report will be issued.
The Square Perforated Screen Mesh is also called suare punched screen mesh, it is the most frequently used type in the perforated screening plate. It can be straight hole pattern and staggered hole pattern. Square hole perforated plate material can be mild steel, manganese steel and stainless steel. Square mesh size can be from 3mmx3mm to 150mmx150mm.
Square perforated screen mesh material: Q235, stainless steel plate
Hole shape: Round hole, square hole, hexagonal hole.
punch plate features:
Accurate dimension
Smooth finish
Rust proof
punching hole mesh applications:
Engineering industries Sugar Industries
Food Processing Acoustic insulation
Building Oil refineries
Agricultural sector Rice mills
Nuclear Power Plants Furniture
Petro Chemical industries Rubber Industries
Flour mills
Square perforated screen mesh specifications:
Length: up to 3 meter
Thickness size: 1 mm to 20 mm
Width: up to 1.5meter
Hole size: 2 mm to 75 mm
Square Perforated Screen Mesh
Square Perforated Screen Mesh,Square Perforated Metal Mesh,Square Metal Screen Mesh,Square Perforated Mild Steel Mesh
Anping Huahaiyuan Wire Mesh Co.,ltd , http://www.crusherscreenmesh.com