High Performance Vegetable Fruit Mesh Belt Drier
Operation Pressure:
Atmospheric Pressure
Operational Method:
Continuous
The raw material to be treated should distribute on the conveyer belt through suitable mechanism such as star distributor, swing belt, crusher or granulator. The conveyer passes through the channel consisting of one or several heating unit. Each heating unit is equipped with air heat and circle system. Each channel has one or several damp discharge systems. When the conveyer passes through it, hot air will pass through the raw material from up to low or from low to up. In this way the raw material can be dried evenly.
 
Application:
The belt dryer is ordinary continuous drying equipment. It is widely used for chemical industry, foodstuff industry, pharmaceutical industry, construction materials industry, electronics industry and so on. Especially it is suitable for drying raw materials that are good in breathability and have the shape of pieces or strip or granule. It is also possible to dry the pasted raw material such as filter cake after shaped through granulator or extruder.
 
Typical products
:
Dehydrated vegetable, granule feed, monosodium glutamate, check extraction, organic pigment, synthetic rubber, propylene fiber, medicine, medical material, small wooden products, plastic products, aging or solidifying for electronic elements.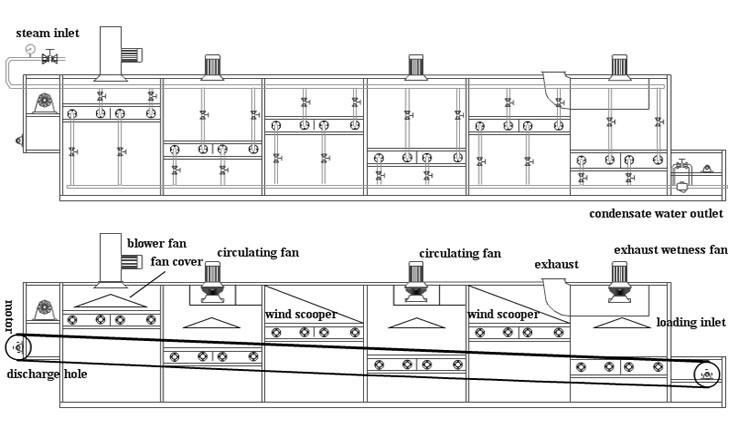 Technical Parameters
Model

DW-1.2-8A

DW-1.2-10A

DW-1.6-8A

DW-1.6-10A

DW-2.0-8A

DW-2.0-10A

Quantity of unit

4

5

4

5

4

5

Length of drying section

8M

10M

8M

10M

8M

10M

Thickness of raw material spreading

≤

60mm

Operation temperature

50---140

ºC

Steam pressure

0.2---0.8MPa

Steam consume

120~300

150~375

150~375

170~470

180~500

225~600

Drying time

0.2~1.2h

0.25~1.5h

0.2~1.2h

0.25~1.5h

0.2~1.2h

0.25~1.5h

Drying strength

6~30kg water/m2h

Power equipped

11.4kw

13.6kw

11.4kw

13.6kw

12.5kw

14.7kw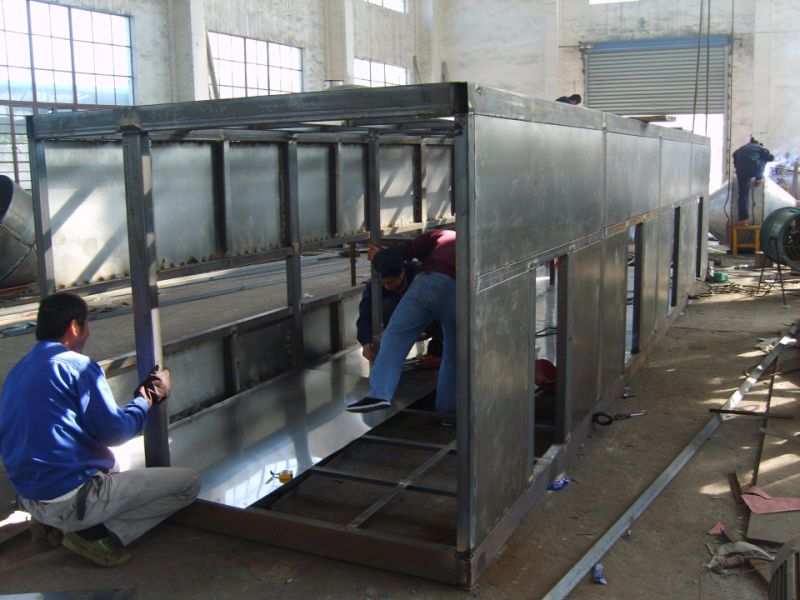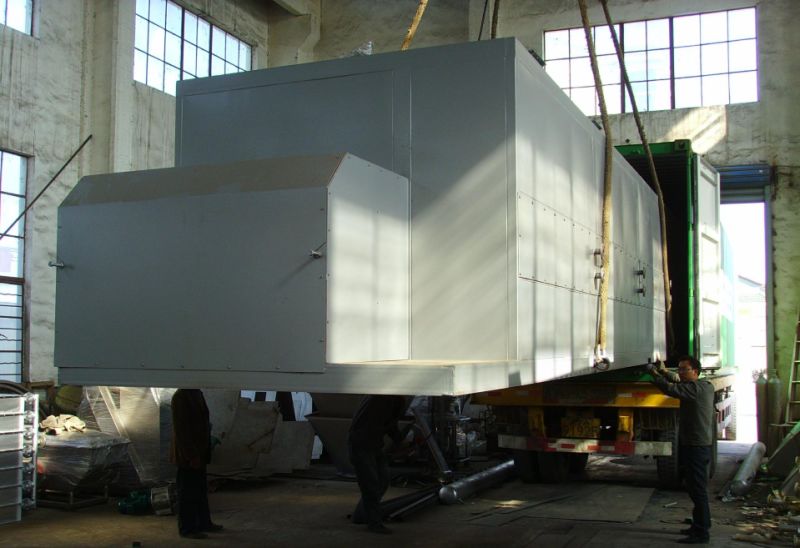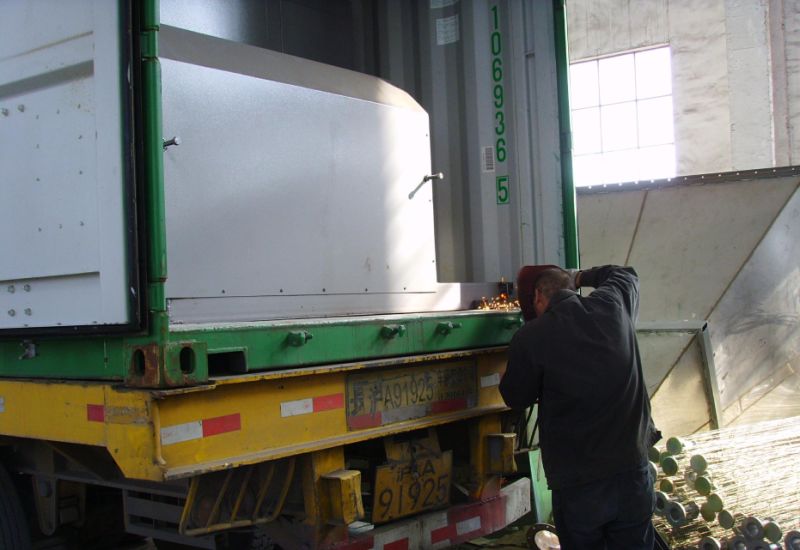 Metal sheet Press Feed line is a metal forming process widely used to produce parts for various industries, such as automotive stamping, electronics stamping and appliances stamping and etc.
In the metal sheet stamping industry, we believe that the various types of Coil Handling Equipment are provided by Mayflay. Compact Press Feed Line is one such type. Understanding the complexities of each piece of equipment and how it can be tailored to your business can help you select the right company to help with your needs. We can help you find new or customized equipment built to your specifications to meet your demands.
Press Feed lines with a programmable controller PLC is to an automatic feeder machine which feeds raw metal material through the progressive die of the Stamping Press .The metal sheet strip is feed into the automatic feeder after it has been uncoiled from a coil and put through a roller straightener or leveler. Generally, a loop is created prior to the stamping process so a constant rate of strokes per minute can be obtained on the stamping press.
A press must position the material correctly into the die – front to back, side to side and square it with the tool. Along with that, it must also move the proper amount of material into the tool. In some cases, it must gently handle pre-painted coil or those requiring high surface quality coil to prevent scratching it.Usually, the PU rubber roller of straightener and feeder machine is best choose to prevent scratching the metal surface..
A tool or progressive die is mounted on the stamping press.Progressive die stamping consists of several individual work stations, each of which performs one or more different operations on the part. The part is carried from station to station by the stock strip and is cut out of the strip in the final operation.
Over the last several decades, major technology shifts in how Stamping Presses are fed have occurred. As press feed technology continues to evolve, stampers are realizing increased processing speeds, improved processing flexibility, easier setup, better quality and reliability, and numerous other positive end results.
With over 20 years of experience and a real focus on customer satisfaction, you can rely on mayflay company for your next project. We provide a professional renovation and installation services with a real focus on customer satisfaction. works directly with the client to determine the specifics regarding their needs. Rest assured, we have the right product to meet the solutions you require.Big or small, economical or efficient, a quick consultation will allow Mayflay to find the right fit!
Press Feeding And Coil Handling Equipment Solutions
Compact Feeding line, Coil Feeding Line, Press Feeding line, Compact Press Feed line, Metal sheet stamping line, Press stamping line
Mayflay Machinery(huizhou) Co.,LTD , https://www.pressfeeders.com